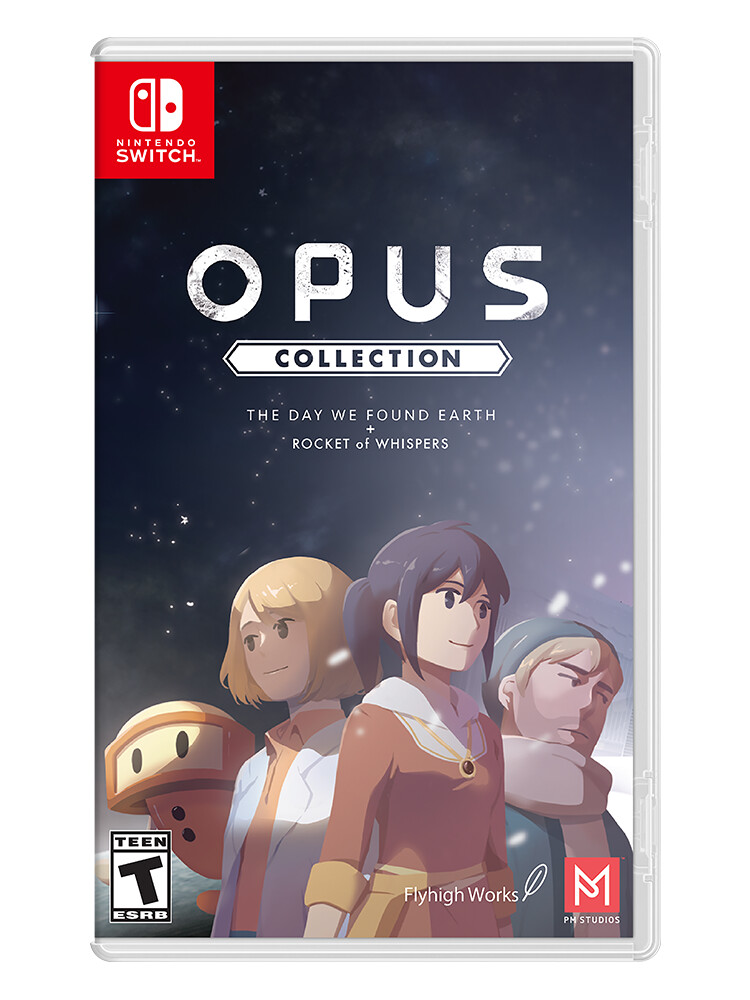 OPUS Collection: The Day We Found Earth + Rocket of Whispers
SKU PM-00016
Product Details
OPUS Collection: The Day We Found Earth + Rocket of Whispers
Step into the future and join the search for a lost planet in OPUS Collection: The Day We Found Earth + Rocket of Whispers for Nintendo Switch. A deep space telescope helps you look for the third rock from the sun, and your trusty ship reveals hidden mysteries. With planets to explore and the vast expanse before you, OPUS Collection: The Day We Found Earth + Rocket of Whispers offers hours of intense gaming.
Features:

OPUS: The Day We Found Earth
Operate a deep space telescope to scan the skies for long-lost Earth...and other untold secrets.
Investigate your ship to uncover the history of a centuries-old mission item by mysterious item.
Explore a universe teeming with vivid and vibrant planets, nebulas, and galaxies.
Lose yourself in a sweeping soundtrack that will tug at your heartstrings.
OPUS: Rocket of Whispers
Travel through the ruins of a frozen world, uncovering the history of a once prosperous land as you go.
Gather the materials you'll need for your rocket, and craft tools to explore even greater distances.
Uncover more than 100 items, each with unique artwork and descriptions informed by detailed research.
Roam through a beautiful, atmospheric soundscape created by indie Play-nominated composer Triodust
PLEASE NOTE: All sales are considered final. No cancellations or returns will be accepted.
Check the URL below for details:
Save this product for later