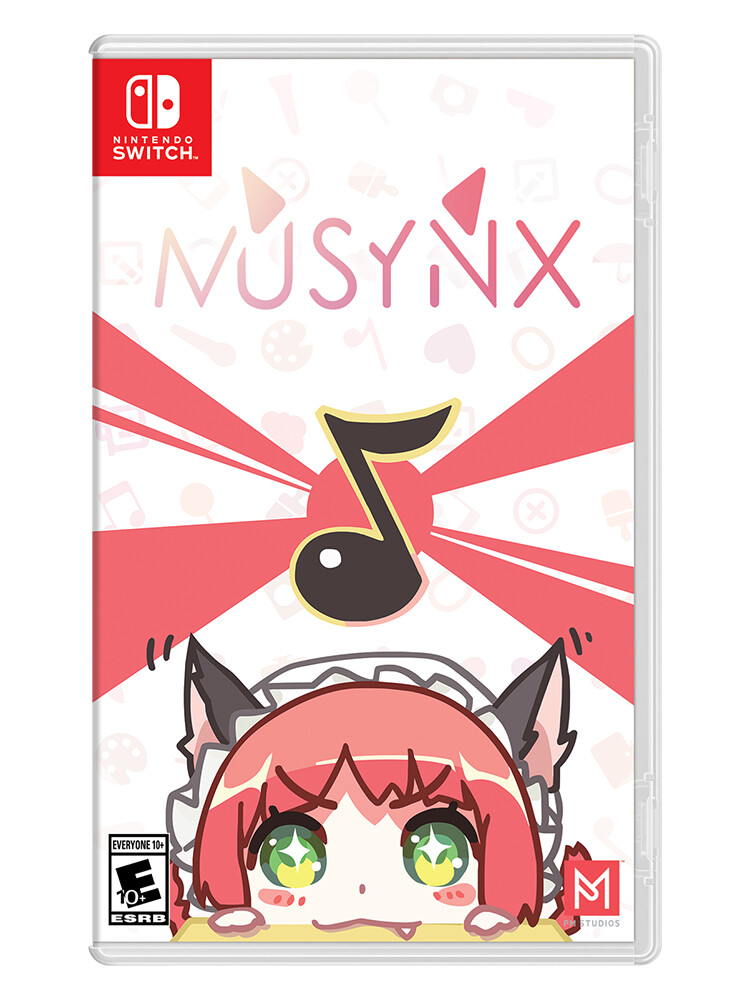 Musynx (Chibi Edition)
SKU PM-00010
Product Details
MUSYNX
With more than 50 songs to choose from, MUSYNX is the next destination of choice for rhythm game fans to rock out and stretch their rhythmic fingers! The simple, organic game mechanics will put players to the test with rhythms and beats like no other. With multiple difficulty levels and a huge range of genres to choose from (pop, classical, trance, vocaloid, R&B, and more), players will be glued to their Nintendo Switch for hours and hours, whether at home or on the go.
Features:
Rock out to over 50 tracks on Nintendo Switch, featuring genres like pop, rock, trance, R&B, classical, and more.
Simple yet challenging gameplay will put your rhythm to the ultimate test.
Each button press plays part of the song - tapping to the rhythm is the key to a complete musical experience.
Each track has a unique artistic presentation to get you amped up along with the music.
Save this product for later